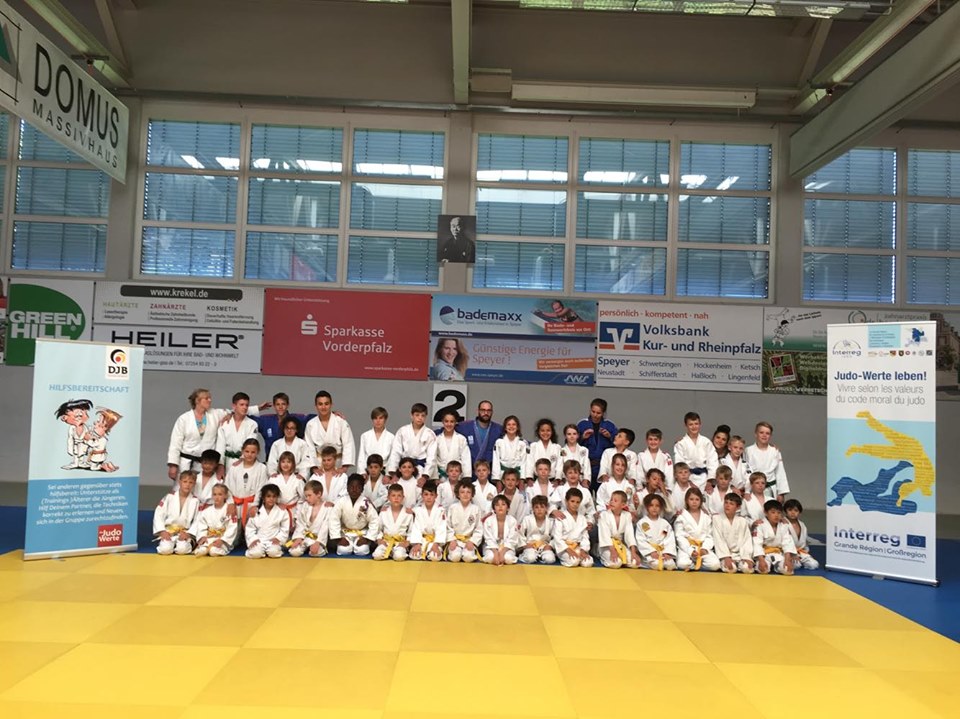 Strassener Judoka bereiteten sich in Speyer auf Mannschaftsmeisterschaft vor
Vergangenes Wochenende bereiteten sich 8 Judoka aus Strassen und 1 aus Miersch auf die Mannschaftsmeisterschaft nächstes Wochenende vor. Neben dem Kräftemessen mit den anderen Judoka standen auch die Besichtigung von Speyer, Eis essen und Fußballspielen auf dem Programm. Ein rundum gelungenes Wochenende, das nicht nur den Jugendlichen sondern auch ihren Betreuern Tom, Kübra und Denis sehr viel Spaß machte.

Le week-end dernier, 8 judoka de Strassen et 1 de Miersch se sont préparés pour le championnat par équipe du week-end prochain. Outre la confrontation avec les autres judoka, il y avait aussi la visite de Speyer, des glaces et des matchs de football au programme. Un week-end réussi qui a été amusant non seulement pour les adolescents mais aussi pour leurs accompagnateurs Tom, Kübra et Denis.

Last weekend, 8 Judoka from Strassen and 1 from Miersch prepared for the team championship next weekend. In addition to the showdown with the other Judoka were also the visit of Speyer, ice cream and football games on the program. An all-round successful weekend, which was not only fun for the teenagers but also for their carers Tom, Kübra and Denis.