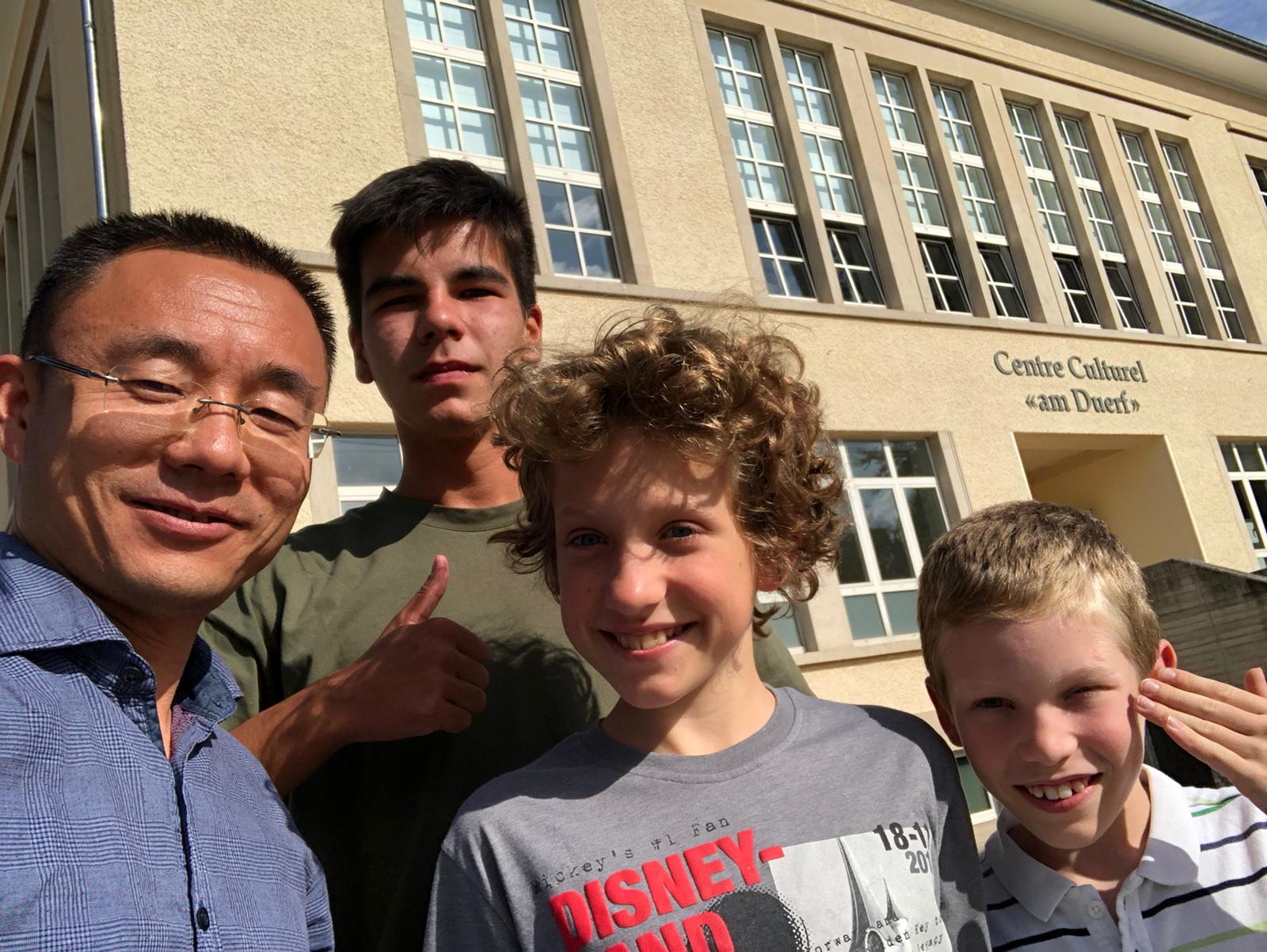 Chess: Strassen on fire for Round 1 !
Today was Round 1 of the Team Championship, in which Chess Club Stroossen competes in Division 4 this season.
From left to right on the photo, Stanley, Boris, Nicolas and Adrien sealed a nice victory, with each of them winning their game. Well done to them, and see you on the 6th October for Round 2.