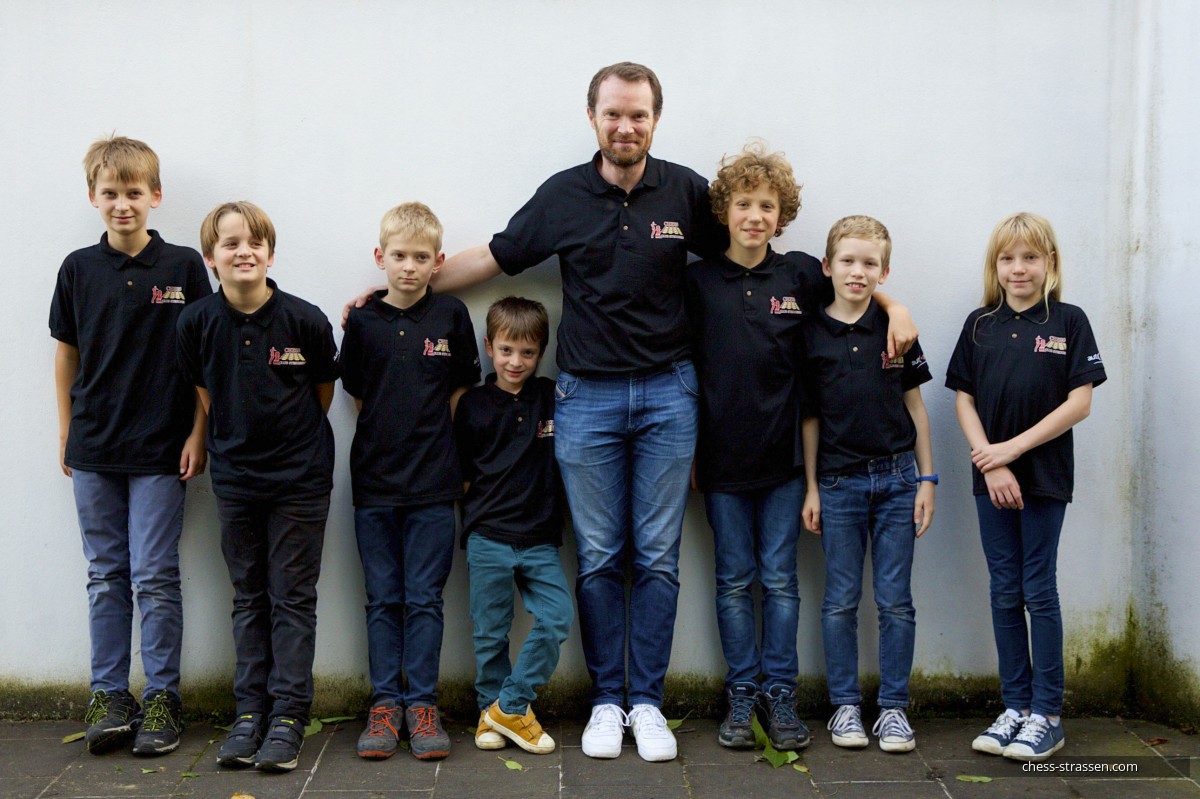 Chess results: 31eme OPEN INTERNATIONAL POUR JEUNES, Esch - 13th October 2019
56 players participated today in the 31st Open International Jeunes, in Esch. 4 categories were represented: U8, U10, U12 and U14.
9 rounds of 2x15min were organised, in which players were mixed between categories. It was a very nice setup, with tables and barbecue outside, and a smooth organisation.

Here are the results.
**U8**
1st Arina Antikyan
2nd Adas Senlik
3rd Laurent Brittner

**U10**
1st Mihai Salomeia
2nd Santiago Ortiz
3rd Luca Stan
4th Adrien Devitt (Chess Club Stroossen)
...
14th Nina Bourg (Chess Club Stroossen)

**U12**
1st Matteo Metzdorf
2nd Pablo Ortiz
3rd Nicolas Bourg (Chess Club Stroossen)

**U14**
1st Lars Bouw
2nd Thomas Habart
3rd Sylvain Lequeux
 
It was the Goedert siblings' first participation in a chess tournament. Well done Ronald, Richard and Bernard.

Thank you to the organisers for this nice tournament and hope to come again next year.

Photos are here, thank you Anna Bourg !